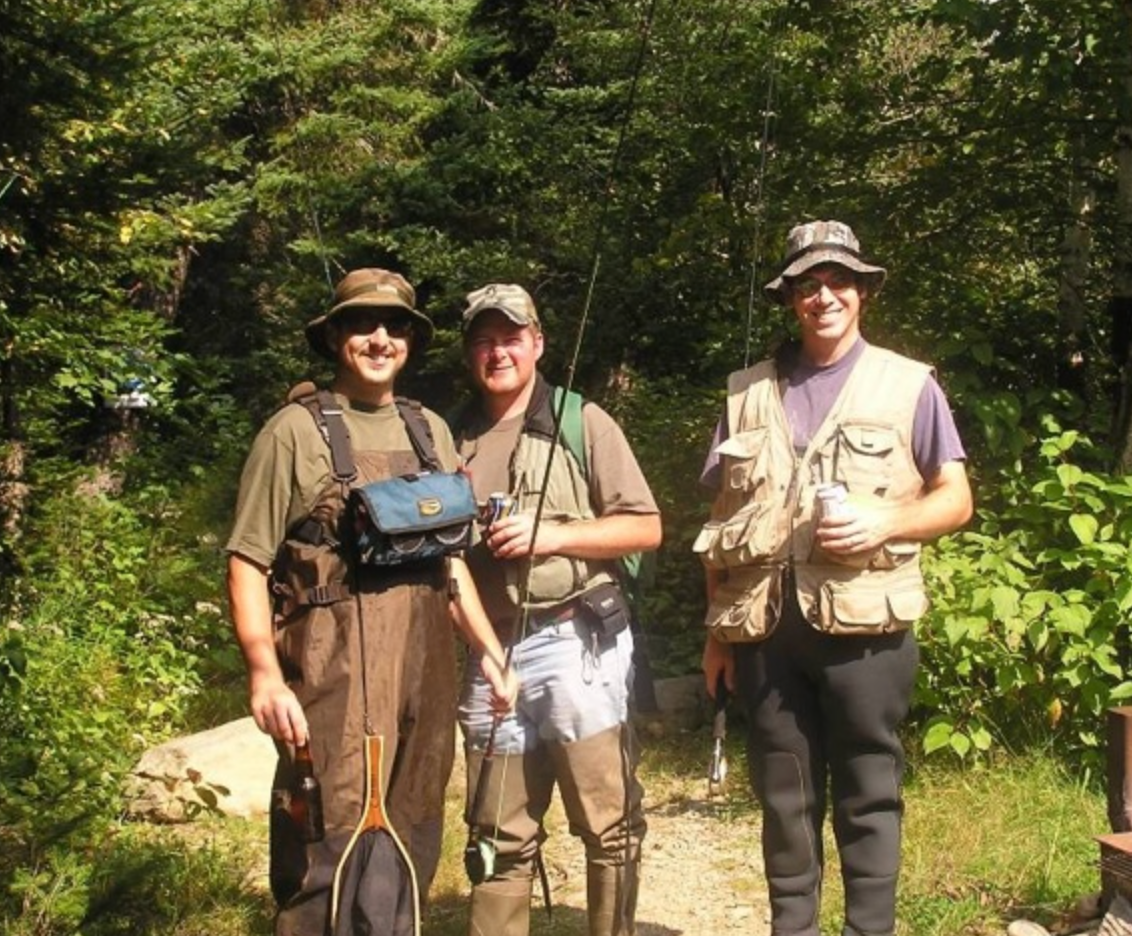 From 1998 to 2001 I made three day fishing trips with my buddies to the upper reaches of the Miramichi.  As life times has it, my very good friend Marvin died at 35 years old and life took Denis C out west and Damien to Fredricton. 
Life has ways of taking and giving back.  I was given the best three new fishing friends a guy could have.  The picture is of the 3 lads that I now fish with Denis D, Chad and Aaron. I am blessed to have these lads in my life.  We have been, co workers, friends and fellow fishermen for 20 years.  
This year's plans include a 5 day remote cabin fishing trip and a 5 day canoe and fishing adventure down the Cains River which is the biggest tributary of the Miramichi system. 
Do to covid restriction I was unable to attend the 2021 summer fishing adventure so we are really chopping at the bit to get at it this coming season.  The winters are long and hard here in East Coast Canada. I look forward to feel the heat of the summer on my back as we adventure somewhere on a river.