clicking and listen to any song. Lyrics are below. It is free for now..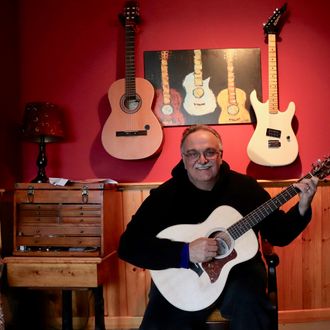 Album name: just me
The Just Me collection of songs is a six song one story EP.
Credits: All vocals, instrumental  work, lyrics, studio recordings and this web-site was created by me. (Ray Asaph).
0:00/3:02

0:00/3:04

0:00/2:49

0:00/2:39

0:00/3:45

0:00/3:50
Happy International Daughters Day!. 
I wrote and recorded this song the other day for my oldest daughters birthday but decided to post it now as I felt it would be a fitting tribute to Happy International Daughters Day. 
Just Me
Growing up was simple until boy meets girl.
Lyrics:
Just a teenage boy.
Simple things brought him joy
Just smelling the brisk mountian air.
He followed mother's ways
Long fishing days.
On a river bank with no cares.
With no cares.
Chorus:
Just to smell the clean mountian air.
Living in a world of no cares.
Born to be wild and free.
That just me.
Verse 2.
Then he came of age.
Then a  girls was the rage.
He got more than he bargined for.
A tight lipped smile.
Held his throughs for awhile.
Through strings of his heart it tore.
But as if by fait.
She could no longer wait.
As the young lad searched for more.
He wasn't sure what fore.
Chorus
Verse 3
As hurt as it may.
He had to go his own way
A lure he could not explain.
With tears in his eyes
He couldn't say goodbye
Leaving sure cost him pain.
Can't explain.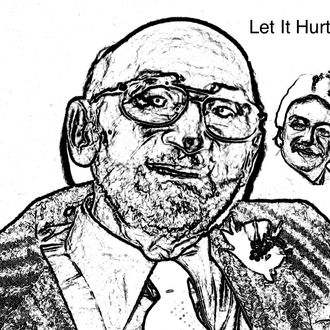 Let It Hurt
A meaningful conversation and loving advice between a father and son.
Verse 1
A young lad, love sick
My eyes were red as the rain came down.
Dad read me like a book,
Life can  get you down.
I will never, love again
The best I can be, is be a friend.
My dreams of love are dead.
With a gentle smile dad said.
Chorus.
Let it hurt, don't run.
That's the thing that makes you strong.
Learn from your mistakes.
Admit, when you did wrong.     
Hurt will pass, you will see
It won't be there, when you are old like me.
Keep loving without fear.
Learn to love your precious tears.
Always keep your memories near.
verse 2
Two girls, of my own.
Their eyes were red,  when they got home.
Their dreams of love were dead.
So I told them what dad had said.
Chorus.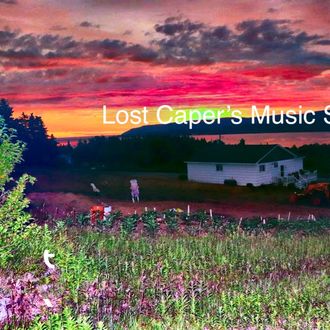 My Cape Breton Home.
A broken hearted teenage lad leaves home to embark on his life's journey.
Chorus
Red sky in the morning sailor take warning
The storms in my, mind, I miss Cape Breton, so.
Red sky in the night, sailors delight.
I want to I sailed my way back to my cape breton home.
Verus 1
When I was a young lad I loved my home land.
But I wanted to make money and grow as a man.
I jumped on an airplane and off to B.C.
I worked for my brother in mud to my knees.
Then I got recued by old love back home.
I followed her to the place I once roamed.
Was hard to make a living no matter how hard we tried.
So we left Cape Breton with tears in our eyes.
Chorus.
Verus 2
We got good jobs had two lovely girls.
Parents came to see our new world.
No matter of money, no matter of greed.
It couldn't take the Cape Breton boy out of me.
Now the children have grown and our hair has turned grey.
Our heart is now torn our girls moved way.
We suffered the pain of a now empty nest.
We headed to Cape Breton to live out the rest.
Chorus
Red sky in the morning sailor take warning
No storm in my mind missing Cape Breton so.
Red sky in the night, sailors delight.
We sailed our way back to our Cape Breton home.
I'm glad I sailed my way back to my Cape Breton home.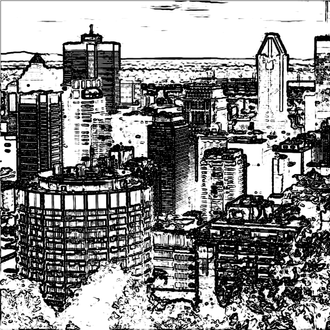 work to the bone blues
A Blues song that talks about the pain of being a slave in the corporate world.
verse 1 
I get in the morning 
before the sun shines. 
This alarm clock 
is no friend of mine 

jump in to my pants. 
I guess it that time. 
but that's fine. 
I guess it's the life that I choose. 
but I got the working to the bone blues. 

verse 2 
The big corporation 
expects alot 
All my work 
has a timed narrow slot. 

If I'm 2 minutes late. 
I will know my fait. 
At any rate. 

I guess it's the life I choose. 
but I got working to the bone blues. 

verse3 
The work day ends. 
thank god for my friends 
I rush like a fool 
the get my young at their school. 

I do it for love. 
and the good lord above. 

I guess it's the life that I choose. 
but I got the working to the bone blues. 


Chorus